Buckle up for a new and exciting website development! Since launching our improved website, we are constantly striving to build upon the excellent customer experience it helps to provide. Our latest fantastic feature is a sure-fire way to help you work smarter, not harder. Easily access and download high quality product assets and literature, including images and Technical Data Sheets from the new Download Centre. The first stage of greater online communications with our customers, the Download Centre allows you to quickly download product images and documents whenever you need them. Browse the product range or quick search using a part number, to easily find what you need.
If you are a Jonesco customer and would like to register for a Download Centre account or find out more, please do not hesitate to speak to your account manager. We'll set up your account and send you the log-in details, so you'll be up and running in no time.
Once registered, it couldn't be easier. Follow the step-by-step instructions below and have the images and literature you require within minutes.
Once logged in, click on the Download Centre icon highlighted below.
Here, you can search for the product assets by browsing the product categories you have access to or by searching the product code in the filter bar.
When you have found the correct item, select it and it will appear in your download list.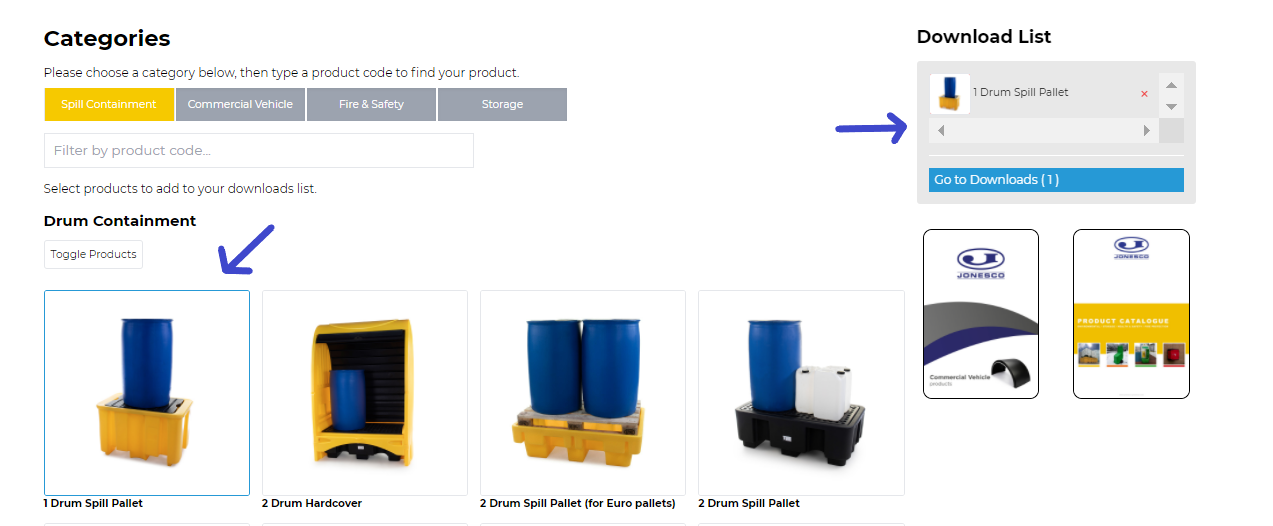 Alternatively, if you want to download the images for a whole category, you can select 'Toggle Products'. This will select all the products in this category and place them in your download list.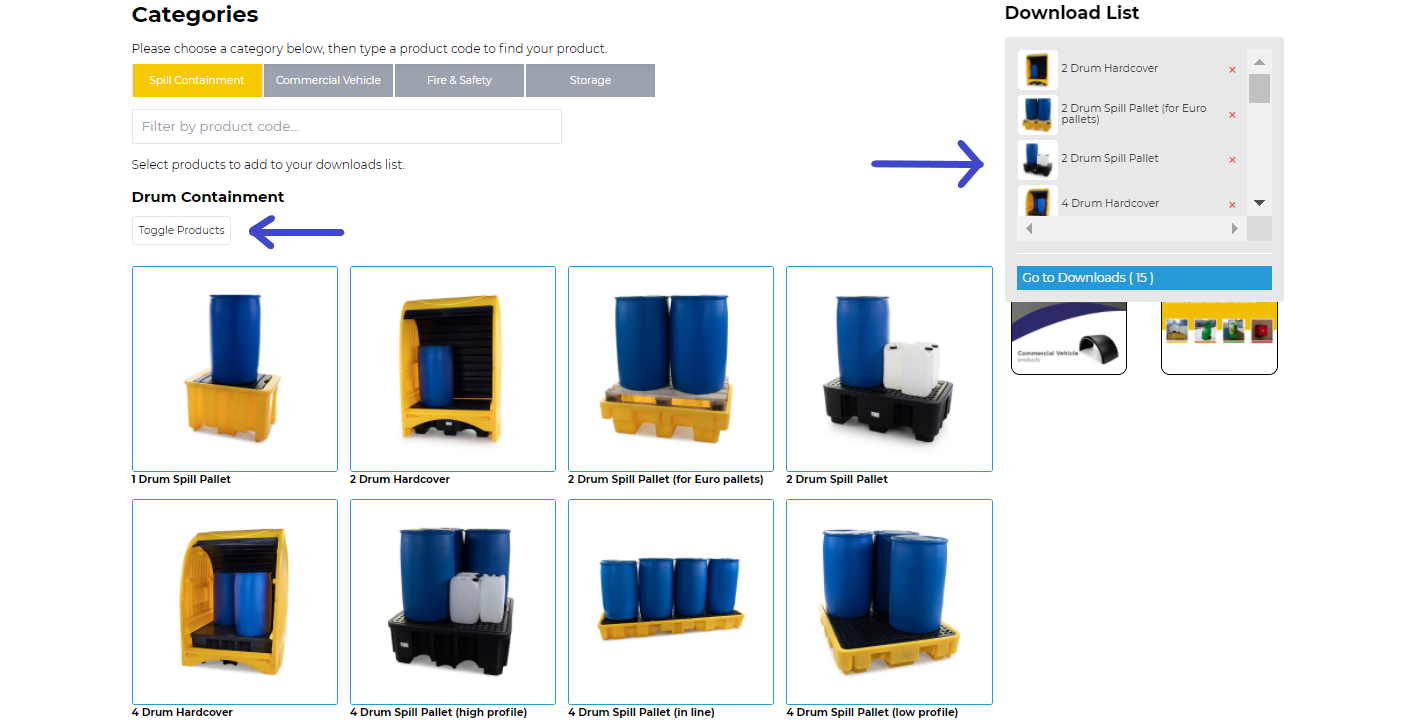 Select download list and you will see the available assets for the product/s you have selected. For example, you can see here that an Image Pack and a Technical Data Sheet is available for the selected product. If you would like all assets, simply click 'Download All', or select the individual asset you require – here, we have selected 'Image Pack'. You can then download the selection...and that's it!

If you have any questions, feedback, or suggestions we would love to hear them! Pass comments along to your account manager or use the contact form linked at the bottom of the page. Happy downloading!